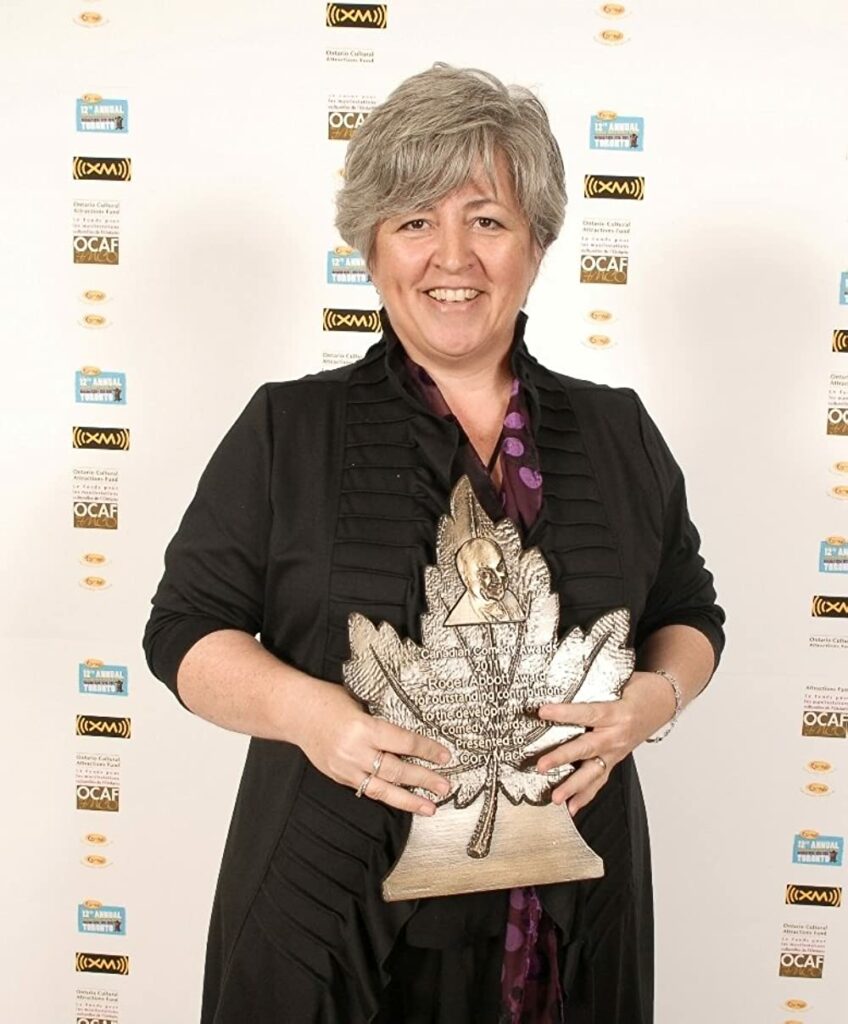 Cory Mack is the comedian with a "Yes, let's" attitude. First crowned The Goose Queen of Kindersley in 1979 and then taking on the juggernaut of standup comedy as The Guv'nr of Giv'nr in 1989, she has been delighting fellow canucks from coast to coast for the best part of four decades.
She left the farm in Saskatchewan behind with dreams of performing for Johnny Carson on the Tonight Show. While she left Johnny waiting, she has wowed comedy fanatics with her own Comedy Now special, performances at Montreal's Just for Laughs International Comedy Festival, Moncton's Hubcap Comedy Festival, the Comedi-Ha Fest in Quebec City, and feature spots on CBC Radio's The Debaters and Laugh Out Loud. Cory has been nominated for two Canadian Comedy Awards and in 2011 she won the inaugural Roger Abbott Award for her contribution to the development of the Canadian Comedy Awards.
Cory co-founded and curated the annual YYComedy Festival in Calgary from 2012-2019, showcasing over 150 Canadian comics each year under the bright lights of Calgary's clubs and theatres. Cory has entertained tens of thousands of people over the years in those same clubs, on rooftops, in open fields, Legion Halls, wedding receptions – there's no limit when you're the Guv'nr of Giv'nr! Most recently, she sashayed with the times and brought more laughs to more people with hundreds of virtual shows.
Building on the thrill of reaching virtual audiences around the globe, the release of Cory's celebrated comedy album Guv'nr of Giv'nr (The Top 10 Canadian comedy albums of 2022 – So Sumi) brings her sharp wit directly to you through the magic of streaming services. Her jokes about the farm, screenager kids, and the horrors of camping are punctuated with her disbelief of her husband's love of his newest iPhone.